Prospective Study of Radiological Healing and Functional Outcome After Open Reduction and Internal Fixation of Danis-Weber Type-C Closed Ankle Fracture
Mushfique Manjur

Registrar, Orthopedics, Monno Medical College & Hospital, Manikganj, Bangladesh

Md. Syedur Rahaman

Medical Officer, Orthopaedics, National Institute of Traumatology and Orthopedic Rehabilitation, Dhaka, Bangladesh

Asif Deen Ahmed

Registrar, Orthopedics, National Institute of Traumatology and Orthopedic Rehabilitation, Dhaka, Bangladesh

Md. Nasir Uddin

Professor, Orthopedics, Monno Medical College And Hospital, Manikganj, Bangladesh
Keywords:
Radiological Healing, Functional Activities, Danis-Weber Type-C Closed Ankle Fracture
Abstract
Background: Ankle fractures are one of the most widespread lower limb fractures in adult, account for 9% of all fractures; one fourth constitutes bimalleolar fractures. As they remain a significant source of morbidity for both the young and the elderly, so proper fixation of fracture is required for a healthy outcome. Objective: To assess radiological healing and functional activities of treatment of Danis-Weber type-closed ankle fracture. Methods: A prospective observational study was carried out in Monno Medical College and Hospital, Manikganj, from June 2022 to December 2022. A total of 28 patients with Danis-Weber type-C ankle fracture were taken in this study. All the patients were initially managed by analgesic and short leg posterior slab. After admission, all were treated by ORIF with small DCP for fibula fracture and ORIF by two 4mm cannulated cancellous screws for medial malleolus fracture. Operations were done within 4 days to 14 days. The average follows up was 24 weeks. The outcome was assessed by the AOFAS score. Results: Out of 28 patients 14(50%) were 18 to 30 years of age, 7 (25%) were 31 to 40 years old, 5 (18 %) were 41 to 50 years old and 2 (7.1%) were 51-60 years old. The mean age was 34.68+10.79 years. Majority 20 (71%) of the patients were male and the rest 8 (29%) were female. 18 (64.3%) patients presented with right sided ankle fracture and 10 (35.7) with left sided fractures. Vast majority, 19 (68%) of injuries, were caused by RTA, 7 (25%) were twisting fall, 1 (3.6%) was fall from height and another 1(3.6%) was due to physical assault. 7(25%) patients surgery was done within 1st week, 21(75%) patients done in 2nd week from the occurrence of injury. Among 16(57.1%) patients had radiological evidence of healing at 12 weeks, 10(35.7%) had healing evidence at 14 weeks and in 2(7.1%) patients it was at 16 weeks. Mean duration of appearing radiological healing was 13.34±1.56 weeks range 12-16 weeks. 27(96.4%) patients had no limitation on daily activities, but had limitation on recreational activities. Our 11(39.3%) patients stayed 3 weeks and 16(57.1%) patients stayed 2 weeks. Mean duration of hospital stay was 14+2.68 days with minimum of 7 days and maximum of 17 days. In this study, out of 28 patients, final outcome was satisfactory (Excellent 13 and Good 11) in 24 (85.7%) cases and Unsatisfactory (fair 4 and poor 0) in 4 (14.3%) cases according to American Orthopedic Foot and Ankle Score. Conclusions: The study shows that proper operative treatment of Danis-Weber type C ankle fracture by the selected implant leads to excellent to good radiological and functional results with uncomplicated recovery in the majority of the cases. Appropriate patient counselling is necessary to prepare patient ready for the expected functional outcome.
Downloads
Download data is not yet available.
References
Singh, S., Dr. N. Sathish Kumar. (2018) 'Medical Science "Surgical management of closed bimalleolar ankle fractures by ORIF with fibular plating and TBW/screw fixation of medial malleolus-our experience "Dr. N. Sathish Dr. Satveer Singh', (2), pp. 8-10.
Walsh, A.S., Sinclair, V., Watmough, P. and Henderson, A.A., 2018, Ankle fractures: Getting it right first time. The Foot, 34, pp 48-52.
Anderson, S.A., Li, X., Franklin, P. and Wixted, JJ., 2008. Ankle fractures in the elderly: initial and long-term outcomes. Foot & ankle international, 29(12), pp.1184- 1188
Singh, R., Kamal, T., Roulohamin, N., Maoharan, G., Ahmed, B. and Theobald, P., 2014. Ankle fractures: a literature review of current treatment methods. Open Journal of Orthopedics, 4(11), pp.292-303.
Arastu, M.H., Demcoe, R. and Buckley, R.E., 2012. Current concepts review: anklefractures. Acta Chir Orthop Traumatol Cech, 79(6), pp.473-83.
Alamgir, M.H.M., Islam, M., Islam, M.N. and Kader, A., 2013. Open Reduction and Internal Fixation of Displaced Fractures of Lateral Malleolus by Tension and Wiring and Plating in Bimalleolar Fractures in Adults. Journal of Shaheed Suhrawardy Medical College, 5(2), pp.81-83.
Ebraheim, N.A. Mekhail, A.O. and Gargasz, S.S., 1997. Ankle fractures involving the fibula proximal to the distal tibiofibular syndesmosis. Foot & ankle international, 18(8), pp.513-521.
Siegel, J. and Tornetta III, P., 2007. Extraperiosteal plating of pronation-abduction ankle fractures. JBJS, 89(2), pp.276-281.
Kulloli, D.S.S., Magdum, D.P. and Naik, D.N.P., 2012. Evaluation of management of malleolar fractures of ankle joint. IOSR Journal of Dental and Medical Sciences (JDMS) ISSN: 2279-0853, ISBN: 2279-0861. Volume, 3, pp.27-31.
Ahmad Hafiz, Z. Nazri, M.Y., Azril, M.A., Kassim, N.A., Nordin, N., Daraup, S. and Premchandran, N., 2011. Ankle fractures: The operative outcome. Malaysian orthopedic journal, 5(1), pp.40-43.
Shekhar, D. V. and Reddy, D. V. G., 2017 'Outcome of Surgical Management of Bimalleolar Fractures - our Experience', IOSR Journal of Dental and Medical Sciences, 16(03), pp. 34-37.
Makwana, N.K., Bhowal, B., Harper, W.M. and Hui, A.W., 2001. Conservative versus operative treatment for displaced ankle fractures in patients over 55 years of age: a prospective, randomised study. The Journal of bone and joint surgery. British volume, 83(4), pp.525-529.
Schepers, T., 2011. To retain or remove the syndesmotic screw: a review of literature. Archives of orthopedic and trauma surgery, 131(7), pp.879-883.
Bekerom, M.P.V.D. and Raven, E.E., 2007. Current concepts review: operative techniques for stabilizing the distal tibiofibular syndesmosis: Foot & ankle international, 28(12), pp.1302-1308.
Riegels-Nielsen, P., Christensen, J. and Greiff, J., 1983. The stability of the tibio- fibular syndesmosis following rigid internal fixation for type C malleolar fractures: an experimental and clinical study. Injury, 14(4), pp.357-360.
Weening, B. and Bhandari, M., 2005. Predictors of functional outcome following transsyndesmotic screw fixation of ankle fractures. Journal of orthopedic trauma, 19(2), pp.102-108.
Hamid, N., Loeffler, B.J., Braddy, W., Kellam, J.F., Cohen, B.E. and Bosse, M.J., 2009. Outcome after fixation of ankle fractures with an injury to the syndesmosis: the effect of the syndesmosis screw. The Journal of bone and joint surgery. British volume, 91(8), pp. 1069-1073.
Bowyer, G. (2017) Injuries of the ankle and foot. In: Blom, A., Warwick, D., Whitehouse, M. R., eds. 2017. Apley & Solomon's System of Orthopaedics and Trauma 10th edition. Boca Raton: CRC Press, pp. 942-946.
Lamontagne, J., Blachut, P.A., Broekhuyne, H.M., O'Brien, PJ, and Meek. R.N. 2002. Surgical treatment of a displaced lateral malleolus fracture: the antiglide technique versus lateral plate fixation. Journal of orthopedic trauma, 16(7), pp.498- 502
Tejwani, N.C., Park, J.H. and Egol, K.A., 2015. Supination external rotation ankle fractures: a simpler pattern with better outcomes. Indian journal of orthopaedics, 49(2), p.219.
Tunturi, T., Kemppainen, K., Pätiälä, H., Suokas, M., Tamminen, O. and Rokkanen, P. 1983. Importance of anatomical reduction for subjective recovery after ankle fracture. Acta Orthopaedica Scandinavica, 54(4), pp.641-647.
Huang, Z., Liu, L., Tu, C., Zhang, H., Fang, Y., Yang, T. and Pei, F., 2014. Comparison of three plate system for lateral malleolar fixation. BMC musculoskeletal disorders, 15(1), p.360.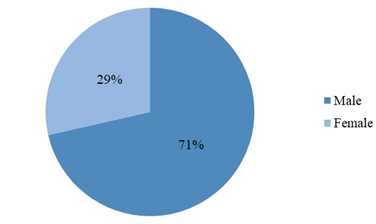 CITATION
DOI: 10.26838/MEDRECH.2023.10.1.685
How to Cite
1.
Manjur M, Rahaman MS, Ahmed AD, Uddin MN. Prospective Study of Radiological Healing and Functional Outcome After Open Reduction and Internal Fixation of Danis-Weber Type-C Closed Ankle Fracture. Med. res. chronicles [Internet]. 2023Feb.10 [cited 2023Mar.20];10(1):122-31. Available from: https://medrech.com/index.php/medrech/article/view/665
Section
Original Research Article