Role and effects of n-acetylcysteine in rat killer (rodenticide) poisoning
J. Chandravanshi

Assistant Professor, Department of Medicine, Chhattisgarh Institute of Medical Science (CIMS) , Bilaspur , Chhattisgarh, India

A. Kori

Assistant Professor, Department of Medicine, Chhattisgarh institute of Medical Science (CIMS) , Bilaspur Chhattisgarh, India

P. Tembhurnikar

Professor and head of the Department, Department of medicine (CIMS) Bilaspur, Chhattisgarh, India

A. Thakur

Associate Professor Department of Medicine, (CIMS ) Bilaspur , Chhattisgar, India.
Keywords:
N-acetylcysteine, Liver impairment, Rodenticide poisoning
Abstract
Introduction:- Rodenticide is one of the pesticides and heterogeneous substances used to kill rats. Rodenticide poisoning is a major health problem in Asian countries, particularly the mode of self-poisoning, prevalent in India. It causes hepatotoxicity and no antidote has been found. N-acetylcysteine (NAC) is a powerful antioxidant and used in the treatment of acetaminophen-induced hepatotoxicity. The main objectives of this study were to determine the role of NAC in liver impairment rodenticide poisoning patients.
Methods:- Patients who ingested rat killer poison and age >15 years were included in the study. Patients having jaundice, liver disease, and age <15 years were excluded from the study.
Results:- Out of 50 patients. 27 (54%) were females and 23 (46%) were males. Age group between 21-30 years contributes the highest 20 (40%). The majority of types of rodenticide compounds consumed by patients were pasted 29 (58%) and less than four hours 26 (52%) patients were admitted. and 7 (14%) patients died.
Conclusion:-In liver impairment rodenticide poisoning patients, early use of NAC shows a significant result and the rate of recovery is also high. N-acetylcysteine, Rodenticide poisoning, Liver impairment. 
Downloads
Download data is not yet available.
References
Venugopal R, Narayanasamy K, Chezhian A, Kumar RS, Jasmine J. Rat killer poisoning vs liver damage: A view in South Indian patients of the tertiary care center. J Gastrointest Dig Syst 2018;8:569.
Kumar K, Kumar M, Sankuru D, Reddy N. Fatal yellow phosphorus poisoning in a child. Sri Lanka J Child Health 2018;47:273.
Mauskar A, Mehta K, Nagotkar L, Shanbag P. Acute hepatic failure due to yellow phosphorus ingestion. Indian J Pharmacol 2011;43:355-6.
Banerjee I, Tripathi SK, Roy AS.Clinico-epidemiological profile of poisoned patients in the emergency department: A two and half year's single hospital experience. Int J Crit Illn Inj Sci 2014;4:14-7.
Saoji AA, Lavekar AS, Salkar HR. A case on suicidal poisoning associated with ratol and a perspective on yellow phosphorus poisoning. Int J Recent Trends Sci Technol 2014; 10:223-5.
Nalabothu M, Monigari N, Acharya R.Clinical profile and outcomes of rodenticide poisoning in tertiary care hospital. Int J Sci Res Publ 2015;5:1-12.
Zöhre E, Ayrık C,Bozkurt S ,Köse A ,NarcıH ,Çevikİ, et al. Retrospective analysis of poisoning cases admitted to the emergency medicine. Arch Iran Med 2015;18:117-22.
Squires RH, Dhawan A, Alonso E, Narkewicz MR, Shneider BL, Rodriguez-Baez N, et al. Intravenous N-acetylcysteine in pediatric patients with nonacetaminophen acute liver failure: A placebo-controlled clincal trial. Hepatology 2013;57:1542-9
World Health Organization. International Programme on Chemical Safety: Poisoning Prevention and Management. Available at https://www.who.int/ipcs/poisons/en.
Kharkongor MA, Mishra AK, Ninan KF, Iyadurai R. Early Use of Intravenous N-acetylcysteine in Treatment of Acute Yellow Phosphorus Poisoning. Case Report. 2017;15(2):136-8
Balasubramanian K, Sethuraman VK, Balamurugesan K, Viswanathan S. A retrospective study of clinical profile and outcome of patients with rodenticide poisoning in a tertiary care hospital. Int J Advances Med. 2019;6(2):296-301
Khurana P, Dalal JS, Multani AS, Tejpal HR. The study of aluminum phosphide poisoning in a tertiary care hospital, Amritsar. J Ind Acad Forens Med. 2011;33(4):971-3
Pesticides VV. Pillay Modern Medical Toxicology. 4th ed. Jaypee Brothers Medical Publishers; 2013:386-398.
Saravanan S, Karthik B. Efficacy of Early NAcetylcysteine in Rat Killer Paste Poisoning. Int J Scientific Study. 2019;6(10):73-5.
Suneetha DK, Inbanathan J, Kannoth S, Reshma PK, Shashank MS. Profile of Rat Killer Poisoning Cases in a Tertiary Care Hospital at Mysore. Int J Scientific Study. 2016;3(12):264-7. 8
Srinivasa K, Yadukul, Madyastha M. Study of the profile of poisoning cases reported to district hospital, Chamarajanagar, Karnataka. India Int J Basic Clin Pharmacol. 2016;5(4):1215-9
Mishra AK, Devakiruba NS, Jasmine S. Clinical spectrum of yellow phosphorous poisoning tertiary care center in south India : A case series. Trop Doct . 2016; 47 : 245-9.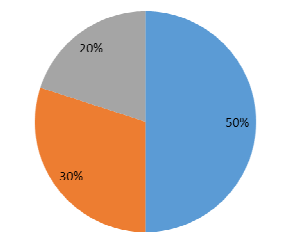 CITATION
DOI: 10.26838/MEDRECH.2021.8.1.472
How to Cite
1.
Chandravanshi J, Kori A, Tembhurnikar P, Thakur A. Role and effects of n-acetylcysteine in rat killer (rodenticide) poisoning . Med. res. chronicles [Internet]. 2021Jan.15 [cited 2021Apr.20];8(1):13-8. Available from: https://medrech.com/index.php/medrech/article/view/472
Section
Original Research Article