Comparative study of non-contrast and post-contrast MR fistulogram in the evaluation of fistula in Ano
Dr. Kavish Kapoor

Department of Radiology, Military Hospital, Jalandhar Cantt.

Dr. Anurag Shukla

Department of Radiology, Military Hospital, Jalandhar Cantt.
Keywords:
Fistula in ano, MRI, perianal fistula, contrast
Abstract
Background: Fistula in ano is a common inflammatory condition with significant morbidity. To evaluate the disease before planning any treatment, MRI has become a cornerstone involving both non-contrast and post contrast imaging as a routine protocol.
Aim: The current study has aims to evaluate the diagnostic efficacy of non-contrast MRI over post contrast MRI in the evaluation of perianal fistulas.
Methods: 122 patients of perianal fistulas were included in this observational study who had undergone contrast-enhanced MRI prior to surgery. Non-contrast data sets were compared with the post-contrast data sets.
Results:  The sensitivity of delineating Grade 1 perianal fistulas, as per St James university classification, on non-contrast imaging was found to be 81.03 %. The sensitivity was found to be 75%, 88.66% and 91.30% for Grade 2, 3, and 4 fistulas respectively, which increases to 100% in Grade 5 perianal fistulas.
Conclusion: On comparison of the non-contrast data set with the post-contrast images, the findings were found comparable. In higher grades of perianal fistulas, the sensitivity of evaluating the disease on non-contrast images is at par with post-contrast imaging. Contrast study, being more expensive, time-consuming and risky modality should be avoided as a routine and could be considered in low-grade perianal fistulas on case to case basis.
Downloads
Download data is not yet available.
References
Vanbeckevoort D, Bielen D, Vanslembrouck R, Van Assche G. Magnetic resonance imaging of perianal fistulas. Magn Reson Imaging Clin N Am 2014; 22:113-23.
Jaime de Miguel Criado et al. MR Imaging evaluation of perianal fistulas: Spectrum of imaging features. Radiographics 2012; 32:175-194.
Spencer JA, Ward J, Beckingham IJ, Adams C, Ambrose NS. Dynamic contrast enhanced MR imaging of perianal fistulas. Am J Roentgenol 1996; 167:735-41.
Morris J, Spencer JA,Ambrose NS. MR Imaging classification of perianal fistulas and its implications for patient management. Radiographics 2000; 20:623-35.
Shellock FG, Spinazzi A. MRI safety update 2008: part 1, MRI contrast agents and nephrogenic systemic fibrosis. Am J Roentgenol 2008; 191:1129–39.
Gulani V, Calamante F, Shellock FG, Kanal E, Reeder SB . Gadolinium deposition in the brain: summary of evidence and recommendations. Lancet Neurol 2017; 16:564–70.
Kanda T, Ishii K, Kawaguchi H, Kitajima K, Takenaka D. High signal intensity in the dentate nucleus and globus pallidus on unenhanced T1-weighted MR images: relationship with increasing cumulative dose of gadolinium-based contrast material. Radiology 2014; Mar 270(3):834–41.
Yildirim N, Gokalp G, Ozturk E, Zorluoglu A, Yilmazlar T, Ercan I, Savci G. Ideal combination of sequences for perianal fistula classification and evaluation of additional findings for readers with varying experience. Diagn Interv Radiol. 2012 Jan- Feb; 18(1):11-9.
Parks AG, Gordon PH, Hardcastle JD. A classification of fistula-in-ano. Br J Surg 1976; 63:1–12.
Khera PS, Badawi HA, Afifi AH. MRI in perianal fistulae. Indian J Radiol Imaging. 2010 Feb; 20(1):53–7.
Rehman I, Akhtar S, Rana A, Latif U, Saleem H CM. MRI in the pre-operative evaluation of perianal fistula. J Postgr Med Inst. 2014; 28(3):264–70.
Mahmoud SA, Khafagy W, Abdel-azym A, Abdel-shaheed M. Role Of MRI With Endorectal Coil In Management Of Perianal By. Egypt J Surg. 2005;24(2):81–8.
E Essawy MTA. Magnetic Resonance Imaging in Assessment of Anorectal Fistulae and its Role in Management. J Gastrointest Dig Syst. 2013;03(03).
Cavusoglu M, Duran S, Sazmen D, Tufan G, Hatipoglu HG, Ozsoy A, Sakman B. Added-value of diffusion-weighted magnetic resonance imaging for the diagnosis of perianal fistula. Diagn Interv Imaging 2017; 98(5):401–8.
Baik J, Kim SH, Lee Y, Yoon JH. Comparison of T2-weighted imaging, diffusion-weighted imaging and contrast-enhanced T1-weighted MR imaging for evaluating perianal fistulas. Clin Imaging 2017; 44:16–21.
Hori M, Oto A, Orrin S, Suzuki K, Baron RL. Diffusion-weighted MRI: a new tool for the diagnosis of fistula in ano. J Magn Reson Imaging JMRI 30: 2009;1021–6.
Singh K, Singh N, Thukral CL, Singh KP, Bhalla V. Magnetic resonance imaging (MRI) evaluation of perianal fistulae with surgical correlation. J Clin Diagn Res. 2014 Jun; 8(6): RC01-RC04. DOI: 10.7860/JCDR/2014/7328.4417.
Kamonwon C, Thitinan C, Hamed K, Dearada W, Mukesh H. Contrast vs non – contrast-enhanced MR data sets for characterization of perianal fistulas. Abdom Radiol 2019; 44 : 446-55.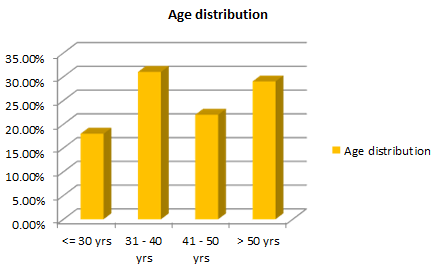 CITATION
DOI: 10.26838/MEDRECH.2022.9.1.577
How to Cite
1.
Kapoor K, Shukla A. Comparative study of non-contrast and post-contrast MR fistulogram in the evaluation of fistula in Ano. Med. res. chronicles [Internet]. 2022Jan.17 [cited 2023Feb.9];9(1):30-7. Available from: https://medrech.com/index.php/medrech/article/view/553
Section
Original Research Article