Dermatoglyphic traits in Calpainopathy: A Case Report
Sheetal Malhan

Assistant Professor

Shivanee

Ph. D. Scholar, Assistant Professor, Department of Physiotherapy, Teerthanker Mahaveer University, Moradabad, India.

Soumya Agarwal

PG student, Department of Physiotherapy, Teerthanker Mahaveer University, Moradabad, India.

Marisha Dutt

PG student, Department of Physiotherapy, Teerthanker Mahaveer University, Moradabad, India.
Keywords:
Calpainopathy, Dermatoglyphics, Limb Girdle Muscular Dystrophy
Abstract
Calpainopathy is a Limb Girdle Muscular Dystrophy due to calpain deficiency caused by genetic mutations in CAPN 3 gene. It results in progressive, symmetrical weakness of proximal muscles. Other clinical features include tiptoe walking, difficulty in running, scapular winging, waddling gait, scoliosis, calf hypertrophy and Achilles' tendon tightness. Dermatoglyphics or the study of skin patterns in hand and feet, can be used to predict the diseases caused by the genetic factors, due to the common ectodermal origin of the skin and the nervous system. This study attempts to observe any characteristic dermatoglyphic findings on the hands of a 24 year old female with Calpainopathy.An electronic flatbed scanner was used to obtain the finger and palm prints which were analysed using the classification given by Cummins and Midlow. It was observed that ulnar loop patterns were the dominant patterns found with the a-b ridge count from 39 to 41 in both the hands. It can be concluded that there is a need of large sample studies to generalize the fiding to this population.
Downloads
Download data is not yet available.
References
Bajpai A. Physiotherapy in Calpainopathy (LGMD2A): A Case Report. Clin Case Rep Int. 2020; 4. 2020;1158-1159.
Angelini C, Fanin M. Calpainopathy. GeneReviews®[Internet]. 2017.
Masthan KM, Babu NA, Krupaa RJ, Anitha N. Dermatoglyphics-A review. Biomedical and Pharmacology Journal. 2015 Oct 25;8(October Spl Edition):417-420.
Jayasena AS, Abhayarathna PL, Amarasinghe S, Adikari SC, Rathnayake GK, Wijerathne BT. Sexual dimorphism in digital dermatoglyphic traits among Sinhalese people in Sri Lanka. J Physiol Anthropol. 2013;32:27. doi: 10.1186/1880-6805-32-27.
Bhat GM, Mukhdoomi MA, Shah BA, Ittoo MS. Dermatoglyphics: in health and disease-a review. Int J Res Med Sci. 2014 Jan;2(1):31-37.
Sharma MK, Sharma H. Dermatoglyphics: A diagnostic tool to predict diabetes. J Clin Diagn Res. 2012;6(3):327-332.
Van Oel CJ, Baare WF, Pol HH, Haag J, Balazs J, Dingemans A, Kahn RS, Sitskoorn MM. Differentiating between low and high susceptibility to schizophrenia in twins: the significance of dermatoglyphic indices in relation to other determinants of brain development. Schizophrenia Research. 2001 Dec 1;52(3):181-193.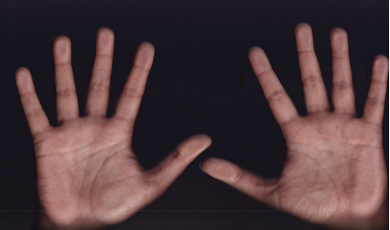 CITATION
DOI: 10.26838/MEDRECH.2022.9.2.588
How to Cite
1.
Malhan S, Kaul SM, Agarwal S, Dutt M. Dermatoglyphic traits in Calpainopathy: A Case Report. Med. res. chronicles [Internet]. 2022Mar.18 [cited 2022May22];9(2):78-1. Available from: https://medrech.com/index.php/medrech/article/view/560