Various presentations of intracranial meningiomas
Dr. Rahul J Mehta

Junior Resident, Department of Radiodiagnosis, Rural Medical College, Loni

Dr. Yogendra Sachdev

Prof. and HOD, Department of Radiodiagnosis, Rural Medical College, Loni

Dr Ganesh Vikhe

Assistant Professor, Department of Radiodiagnosis, Rural Medical College, Loni

Dr. Manohar Sachdev

Senior Resident in Department of Radiodiagnosis, Rural Medical College, Loni
Keywords:
Intracranial Meningiomas, non-glial tumor
Abstract
Meningiomas are the most common non-glial tumor of the central nervous system (CNS). There are a number of characteristic imaging features of meningiomas on magnetic resonance imaging (MRI) that allow an accurate diagnosis, however there are a number of atypical features that may be diagnostically challenging. Furthermore, a number of other neoplastic and non-neoplastic conditions may mimic meningiomas.
Downloads
Download data is not yet available.
References
Toh CH et al (2008) Differentiation between classic and atypical meningiomas with use of diffusion tensor imaging. AJNR Am J Neuroradiol 29(9):1630–1635
Whittle IR et al (2004) Meningiomas. Lancet 363(9420):1535–1543
O'Leary S et al (2007) Atypical imaging appearances of intracranial meningiomas. Clin Radiol 62(1):10–17.
Buetow MP, Buetow PC, Smirniotopoulos JG. Typical, atypical, and misleading features in meningioma. Radiographics. 1991;11(6):1087–106.
Santelli L, Ramondo G, Della Puppa A, Ermani M, Scienza R, d'Avella D, et al. Diffusion-weighted imaging does not predict histological grading in meningiomas. Acta Neurochir (Wien). 2010;152(8):1315–9 (discussion 9)
Tokumaru A, O'Uchi T, Eguchi T, Kawamoto S, Kokubo T, Suzuki M, et al. Prominent meningeal enhancement adjacent to meningioma on Gd-DTPA-enhanced MR images: histopathologic correlation. Radiology. 1990;175(2):431–3.
Report of brain tumor registry of Japan (1984–2000). Neurol Med Chir (Tokyo). 2009;49 Suppl:PS1-96.
Ko KW, Nam DH, Kong DS, Lee JI, Park K, Kim JH. Relationship between malignant subtypes of meningioma and clinical outcome. J Clin Neurosci Off J Neurosurg Soc Australas. 2007;14(8):747–53.
Wang S, Kim S, Zhang Y, Wang L, Lee EB, Syre P, et al. Determination of grade and subtype of meningiomas by using histogram analysis of diffusion-tensor imaging metrics. Radiology. 2012;262(2):584–92.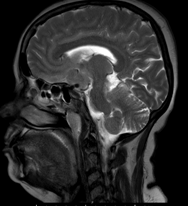 CITATION
DOI: 10.26838/MEDRECH.2022.9.6.628
How to Cite
1.
Mehta RJ, Sachdev Y, Vikhe G, Sachdev M. Various presentations of intracranial meningiomas. Med. res. chronicles [Internet]. 2022Nov.9 [cited 2022Nov.27];9(6):337-49. Available from: https://medrech.com/index.php/medrech/article/view/605
Section
Original Research Article